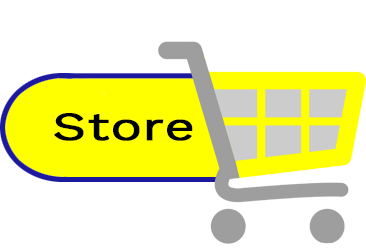 Sign Language Books and DVDs
More sign language DVDs on our DVD page!
"Book and Movies all in One!"
Brand New! Makes learning Signs much easier.
Sign Language for Everyone is an interactive DVD for computer or DVD player.
A single click plays the sign in live action. Another click uses it in a sentence. Line drawings with a brief description tell how each sign originated. For all ages - Very easy to use and learn how to make over 400 most-used signs.
Item #1004 $42



---

Play it by Sign
by Suzie Linton Kirchner
Chuck full of excellent activities for learning manual communication by getting involved and having fun, includes fingerspelling games, sign games, gesture or pantomime games. Perfect for sign classes where no English is used. Plenty of pages for teachers to copy and distribute.

$29.95


Talk with Me - Communication with the Multi-Handicapped Deaf
by Jeanne Huffman et al
Stresses total communication - 400 sign vocabulary and pages of learning activities tested to be appropriate for multi-handicapped deaf in state hospitals. Conveniently divided into 14 chapters: Self, Family, Friends, Emotions, etc.





---

Signs for All Seasons
by Suzie Linton Kirchner
Ready-made collection of activities for Sign Language teachers to provide communication opportunities for students. These games, give experiences in gestures, mime, signs, imitation, visual perception and readiness skills. Plenty of challenges to excite any, class whether it is using a particular textbook or no book at all.

$29.95


---

The Hero
#492
ISBN 0-917002-42-3
$8.95
32 pages
Hardback



---

Hazards of Deafness
#5006
ISBN - 0-917002-14-8
$9.95
117 pages Softback



---

SOMETHIN' by Michael Talbott Patty is a three year old deaf girl who discovers she's a somethin' nobody else can be.

#491 -
ISBN 0-917002-54-8 -
$8.95 - 32 pages - Softback


---

My Treasure My Friend
#494
ISBN 0-917002-54-9
$8.95
32 Pages
Hardback



---

The Search
#493
ISBN 0-917002-60-0
$8.95
32 pages
Hardback



---

Ameslan - An Introdution to American Sign Language
by Louie J Fant, Jr.

Lou Fant, hearing son of deaf parents, offers a delightful way to begin the study of American Sign Language, 4th-most-used-language in the USA. He puts just the right amount of humor, songs, stories and deaf heritage into this DVD.
Teaches a person how to sign the way deaf people do. Begins with basic conversational signs like "good morning", "how are you?". Very widely used for one semester courses.

A GOLDEN AGE OF SIGN LANGUAGE CLASSIC.
Sound • Color • DVD-R format • 14 Chapters
Lou Fant narrates each sign as a personal tutor

#4601 $77



---

The Visual Language Cookbook
Gayle Joyce and Laurene Gallimore
Each step to every recipe is shown in pictures. Even the utensils and ingredients needed are pictured and labeled. Eight full-color pages display full meals with correct table settings. Everyone can see the dish and how it should look every step of the way to completion. It is a special cookbook recommended for children, immigrant homemakers, newlyweds and those in learning disability classes. The recipes come from all over American and are grouped into convenient sections.

$32.99



---

Leisure Time Activities for Deaf-Blind Children
by Jeanne Huffman et al
Although activities for Meal Time, Grooming, and dressing are included, this comprehensive handbook concentrates primarily on leisure time activities for the deaf-blind child. Directions for teachers and parents are well organized with a list of objectives and materials for each activity. A basic sign vocabulary of 79 most-used signs makes this complete.




---

Coming Soon on DVD

Sign Language
by Lou Fant
This beginning, basic book features outstanding pictures of over 200 signs. Designed for hearing people who want to learn Sign Language the conversational way. Accents the fun and beauty of signs rather than the scientific rules. This book was meant to help hearing people break the sound barrier.



---

Gestures - Poetry in Sign Language
by Dorothy Miles
Poetry in Sign Language. Nature Poems, Animal Poems, Poems of Experience. Every poem has an author's note. These poems are written in English. DVD's are available showing the author signing the poems.



---

Intermediate Sign Language
by Lou Fant
Here's a beautiful book for the serious Sign Language student. Full of practical lips about signing poetry, songs. Clear photos of over 370 advanced signs. Ideal for any second level class no matter which book the students started off with. Makes Sign Language more enjoyable.



More sign language DVDs on our DVD page!